Small works, great art
Imaginative and fond of travel, the members of the 'Brücke' group liked to send postcards of the own design for short messages in word and image
Imaginative and fond of travel, the members of the 'Brücke' group liked to send postcards of the own design for short messages in word and image. These miniatures are no longer merely seen as illuminating documents of artistic careers, but as small works of art with often far-reaching consequences: as sketches of ideas they heralded some famous paintings. So these postcards prove to be highly appealing objects between private correspondence and art-historical correspondences.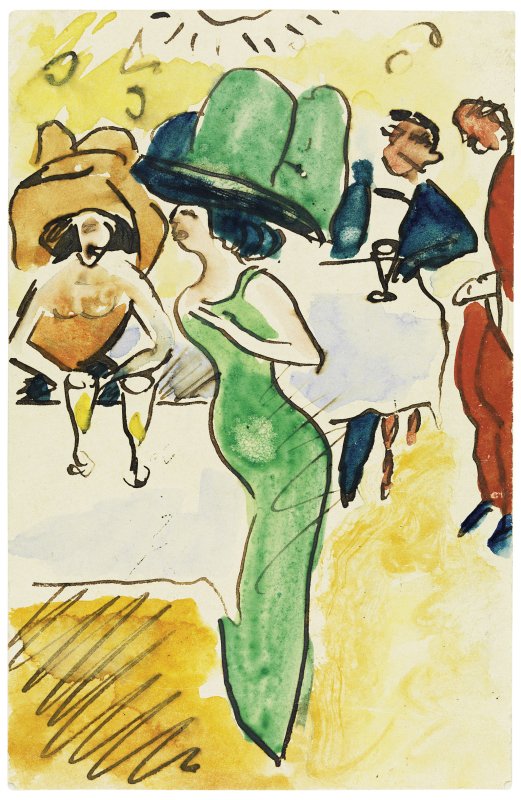 The exhibition Best Wishes! presents the postcard collection of the Brücke-Museum Berlin: 45 colourful works by Erich Heckel, Ernst Ludwig Kirchner, Max Pechstein and Karl Schmidt-Rottluff offer much pleasure on a very few square centimetres. The exhibition is accompanied by a book from Hirmer Verlag (148 pages with numerous colour reproductions, German).
'Visual Booty'
Barlach's Sketchbooks
'My sketchbooks have remained faithful to me. Whatever momentary motifs and fleeting visual booty I snatch can be made use of directly – we shall see!' wrote the twenty-six-year-old Ernst Barlach from Paris to a friend in 1896. The treasures that lie in Barlach's notebooks have only been known to a few people until today.
Now the appearance of a new catalogue raisonné of the artist's drawings is a welcome opportunity, in collaboration with the Ernst Barlach Foundation in Güstrow, to introduce a representative selection of Barlach's pocketbooks and sketch pads. Forty-five works from thirty-five years – ranging from 1892 to 1927 – provide surprising insight into the small-format fund of the great sculptor. The exhibition is supplemented by the pocketbook drawings in the collection of the Ernst Barlach Haus.