Strong and sensitive
As a young talent in 1920s Paris the German painter Helmut Kolle (Charlottenburg 1899–1931 Chantilly) enjoyed tremendous success: famous colleagues, critics and collectors all praised the remarkable quality of his art.
Kolle's portraits and self-portraits, his paintings of jockeys, soldiers, boxers and bullfighters fascinated his public: they uniquely combined the new objective tendencies of German art with French elegance and painting culture. At the same time they reflected a many-layered contemporary image of the human being – strong and sensitive, vital and vulnerable.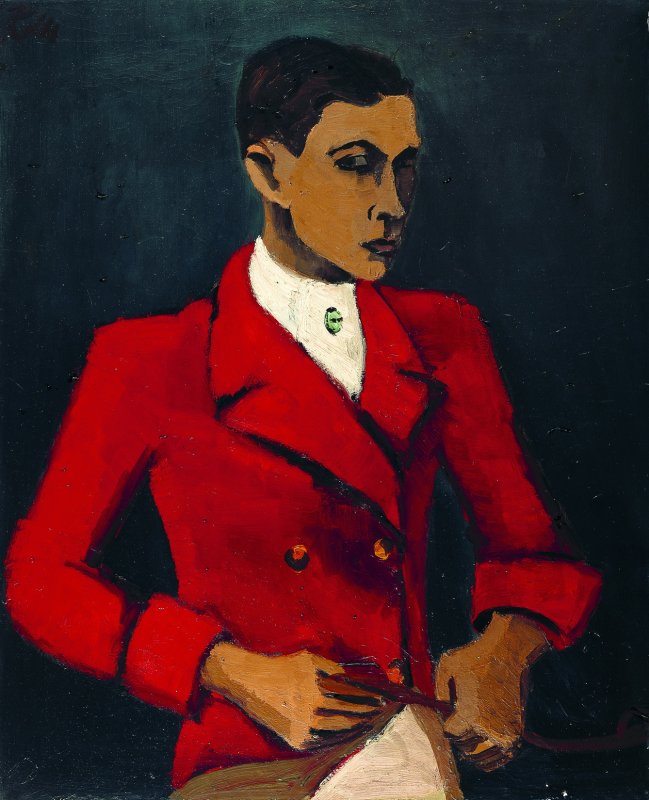 The works that Kolle created in the few years of his life are still arresting in their painterly finesse, compositional incisiveness and colouristic skill. They can now be seen once again in Hamburg for the first time in sixty years. Thanks to a close collaboration with the Kunstsammlungen Chemnitz–Museum Gunzenhauser and important private collections, the Ernst Barlach Haus is able to show significant paintings from the years 1922 to 1931.
The exhibition is accompanied by a catalogue published by Edition Minerva, Munich (298 pages with 140 colour plates, German, hardcover).