First solo exhibition in Hamburg for 85 years
In 1922 the painter and writer Karl Ballmer (1891–1958) came to Hamburg from Aarau, and the Hanseatic city remained his adopted home until his forced return to Switzerland in 1938. Here, as an anthroposophically oriented avant-gardist who joined the Hamburg Secession in around 1930, he created an art that seeks the essential and points to the universal.
From the late 1920s onward Ballmer painted powerfully atmospheric portraits, figural images and landscapes that were enigmatic, archaic and parable-like. In its idiosyncratic interconnection of intellect and intuition, Ballmer's work fascinated later well-known contemporaries: the writer Samuel Beckett declared himself strongly impressed during a visit to Hamburg in 1936, and Max Sauerlandt, the progressive director of the Hamburg Museum of Arts and Crafts, was a convinced supporter and friend of the artist from early on.
"The phenomenal reality of a visual experience has become observable perception, observable idea"

Max Sauerlandt (1880–1934) about Karl Ballmer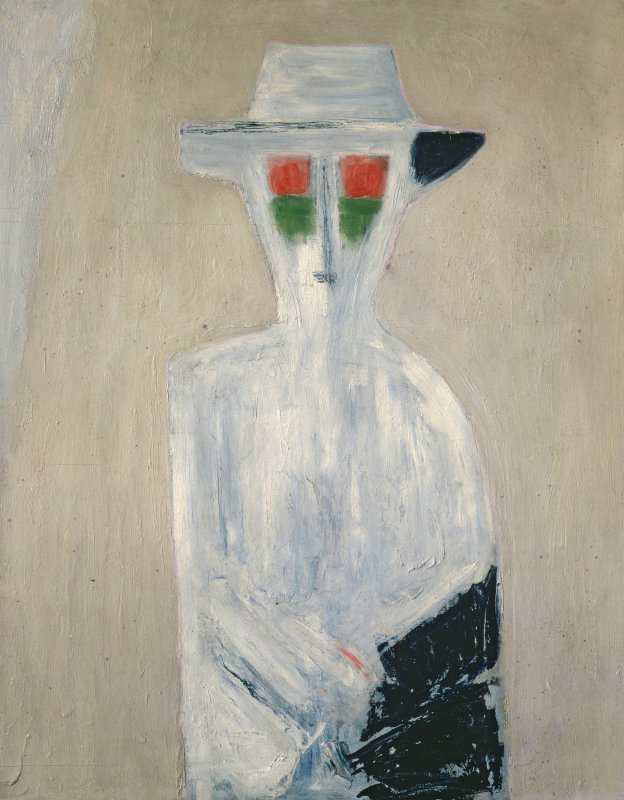 Head and Heart is Ballmer's first solo exhibition in Hamburg for 85 years. In cooperation with the Karl Ballmer Foundation and the Aargauer Kunsthaus in Aarau it brings together around fifty important paintings and works on paper.