Colourfully and vibrant
The painter, draughtsman and sculptor Karl Schmidt-Rottluff (1884–1976) is one of the most well known of the German expressionists. In 1905, together with Ernst Ludwig Kirchner, Erich Heckel and Fritz Bleyl, he founded the artistic group Brücke, whose vitality and love of experimentation revolutionised the art of the twentieth century.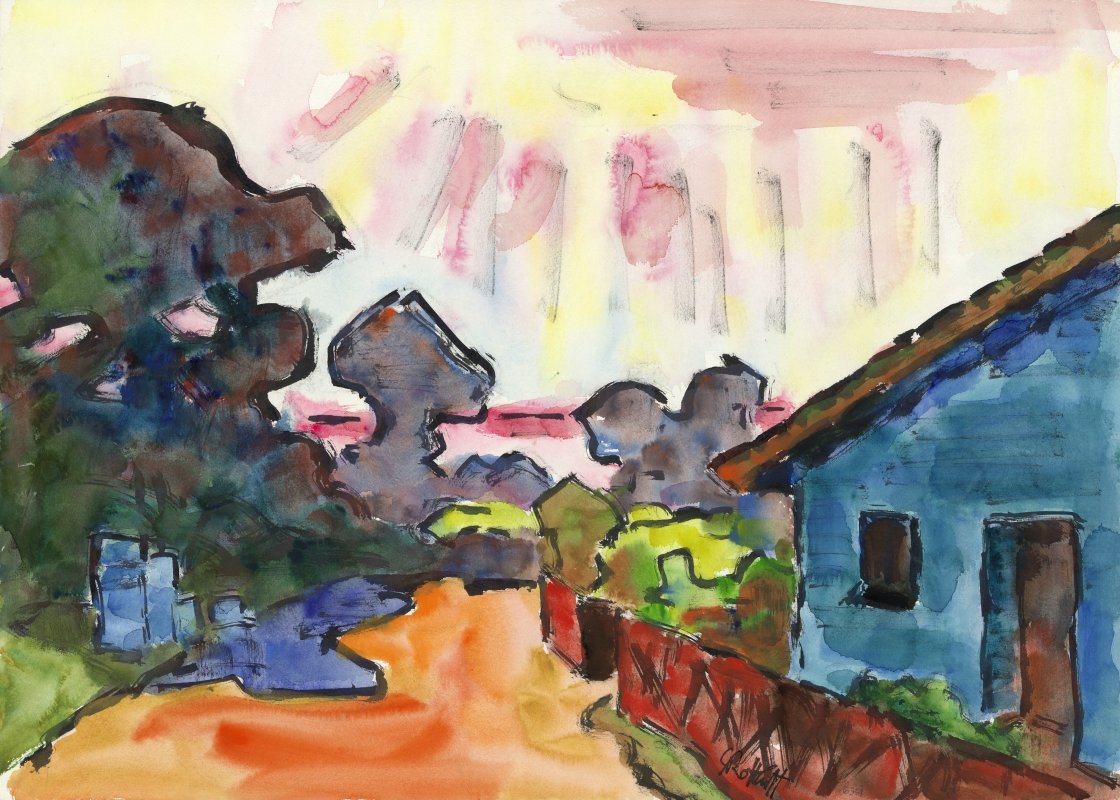 Early in his career Schmidt-Rottluff developed a special fondness for the watercolour – the medium ideally corresponded to his desire for a spontaneous, liberally simplifying and colourfully vibrant way of painting. Until the late 1960s he used the technique to create large-format compositions, mostly landscapes and still lifes. They reflect what had always been the artist's concern: 'to apprehend what I see and feel, and to find the purest expression for it.'
For this reason the watercolours from a private collection that are being shown for the first time in public at the Ernst Barlach Haus are a particularly exciting discovery. The emphasis is on Schmidt-Rottluff's powerful late work. Several pen-and-ink drawings and a selection of prints round off the exhibition.