Looking for the 'secret of graphic language'
The German Sculptor Ernst Barlach (1870–1938) and the Austrian draughtsman Alfred Kubin (1877–1959) never met, but their respect for one another was great: Barlach was impressed by Kubin's single-mindedness and pertinacity; Kubin called Barlach a 'wonderful artist, who always moves me deeply'.
Their mutual sympathy was based on similar artistic intentions: Barlach sought for a succinct visual language in order to reveal the 'inner in the outer', and Kubin endeavoured to 'pictorially capture inwardly seen forms, figures and events', as he retrospectively put it in 1927.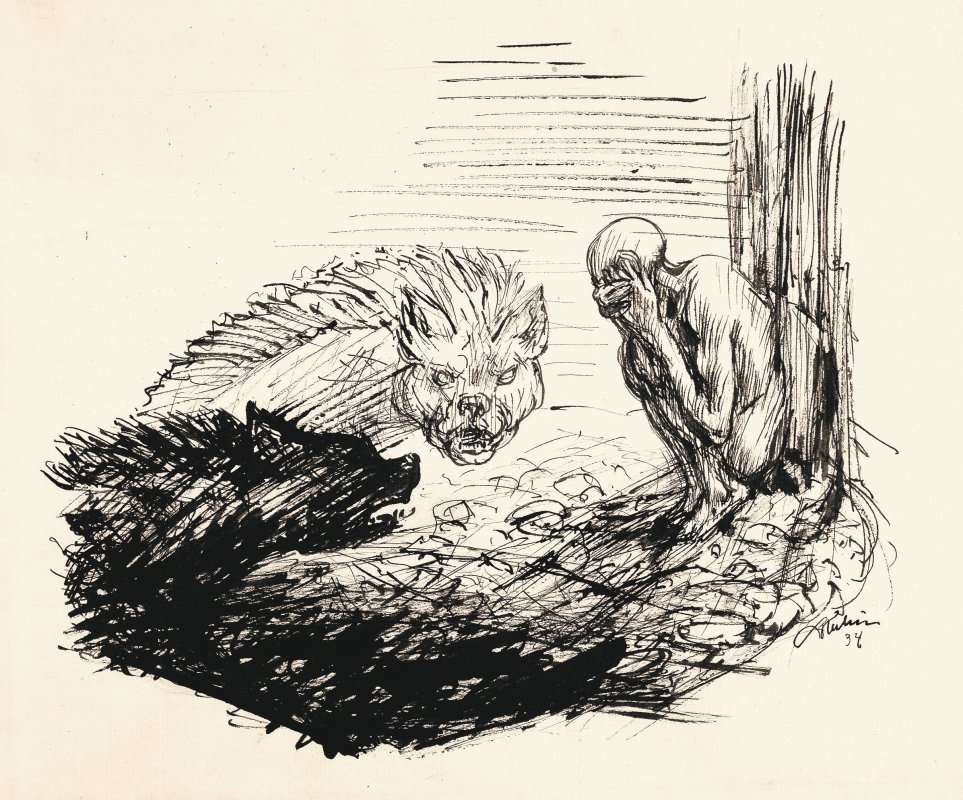 Barlach's and Kubin's drawings also show common stylistic and motivic interests: both artists draw on the power of the intuition and the unconscious; both are fascinated by the unfathomable and the grotesque; both explore the light and shadow sides of human existence and find clear images for unclear circumstances. The exhibition Bright Darkness, which pursues the 'mystery of the graphic language' (Kubin) in 80 drawings – some of them rarely seen – divided into 13 chapters, is a cooperation between the Oberösterreichisches Landesmuseum Linz and the Ernst Barlach Stiftung Güstrow.
The exhibition is accompanied by a richly illustrated catalogue (176 pages, 111 illustrations, German, hardcover).