»Creating intrinsic magic«
Walter Gramatté – expressionist of the "second" or "lost" generation, friend of Erich Heckel and Karl Schmidt-Rottluff – was a painter and graphic artist. His work has many facets, and although it has connections to symbolist, expressionist and surrealist art his visual language is as distinct as it is memorable.
With the intention of "creating intrinsic magic," Gramatté painted haunting landscapes, still lifes and interiors, but his overriding interest was the human image. In his figure paintings, portraits and self-portraits he depicted such existential states as fear or pain. His early death ended his very promising œuvre, which is still far too little known.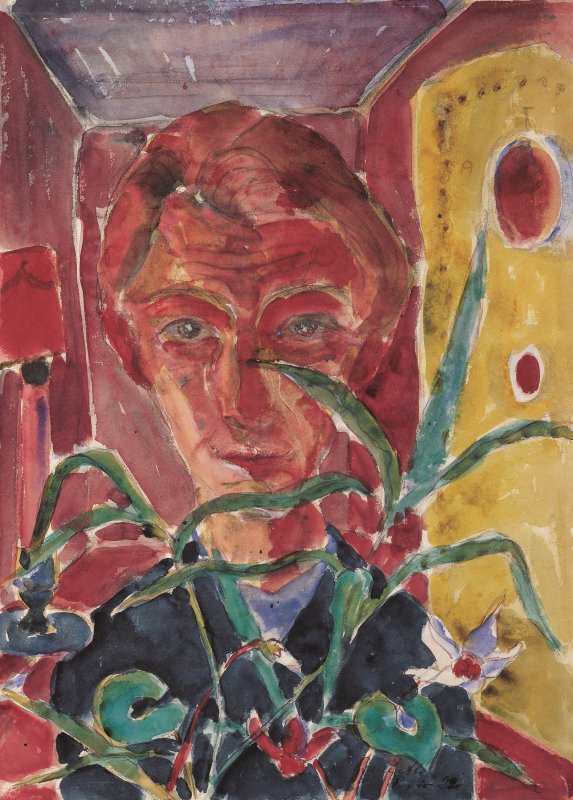 In an exhibition developed in collaboration with the Kirchner Museum Davos, the Ernst Barlach Haus now explores the life and work of an artist who very early on found important friends and patrons in Hamburg. Gramatté's short but highly productive artistic career can be experienced in around 90 paintings, watercolours, drawings, prints, illustrated portfolios and books – most of them rarely shown works from private and public collections.
The exhibition is accompanied by a catalogue with texts, numerous colour plates and literature from the 1920s. DuMont Buchverlag, Cologne (176 pages, German/English, hardcover, museum edition € 29).