Transfer and Transformation
For decades Georges Adéagbo, who was born in 1942, has travelled between Cotonou (Benin), Hamburg and exhibition venues throughout the world. Discovered by the Western art world in the 1990s, Adéagbo is one of today's most significant and well-known contemporary African artists.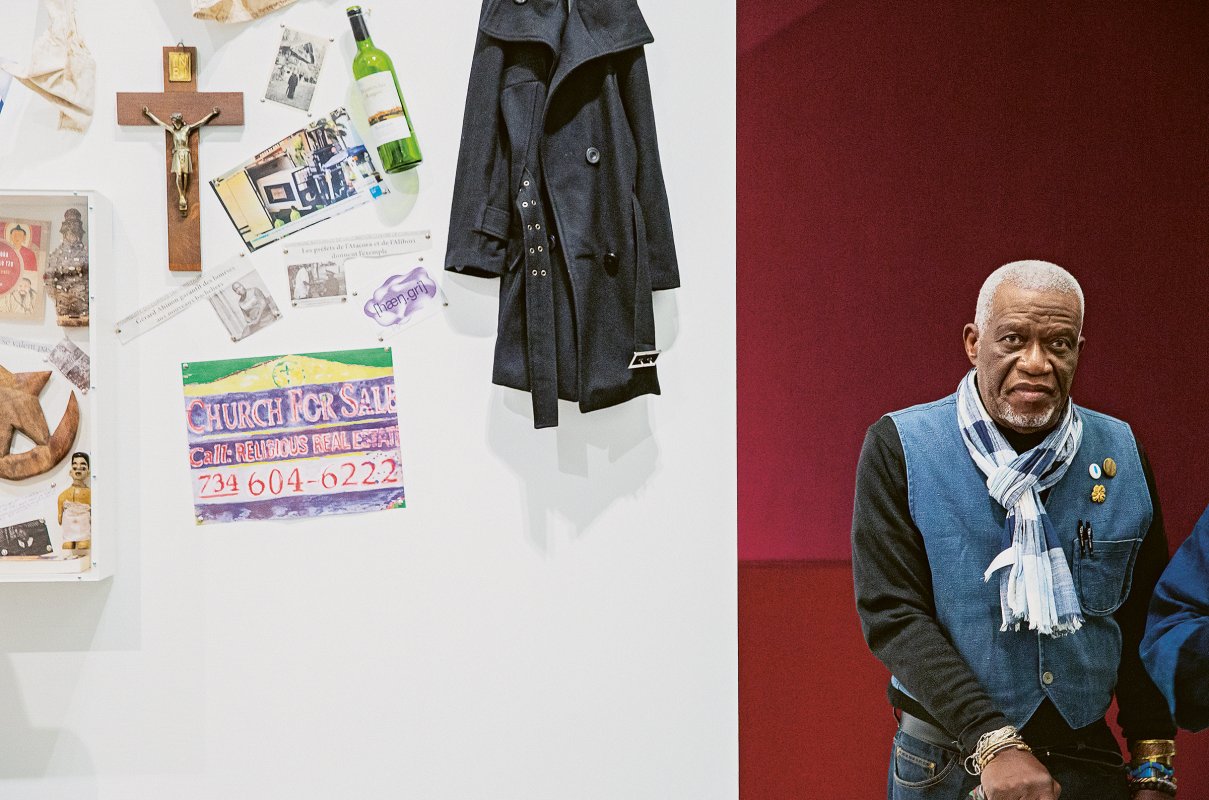 Georges Adéagbo's works are spatial assemblages that extend over walls and floors. They juxtapose craft objects with everyday items from different cultures, objets trouvés, flea-market finds, rugs, clothing, records, posters, newspapers books and the artist's own philosophical texts. Forgoing Western systems of order and hierarchies of value, Adéagbo weaves a complex web of relationships between things, images and ideas. Their non-linear, ramifying co-existence prompts an associative viewing that can bring about numerous interconnections.
These arrangements are both personal and political. Always related to their respective exhibition venue, they locate the artist's own history within socio-political issues and events of global relevance. Adéagbo counters a knowledge of worldwide conflicts with a utopia of global fellowship reflected in his own boundary-breaking life and work. His intercultural transfer enables the transformation of values, meaning and ideas.
In recent years the work of the expressionist Ernst Barlach (1870–1938) has left diverse traces in Adéagbo's work – in the form of picture books, postcards or painted and sculptural 'translations' commissioned from artists in Benin. To mark Adéagbo's 80th birthday, the Ernst Barlach Haus has invited Georges Adéagbo to intensify this dialogue through a new work that actively integrates the museum's collection.
The exhibition is being organised in cooperation with Stephan Köhler, Kulturforum Süd-Nord e.V., Hamburg–Cotonou.